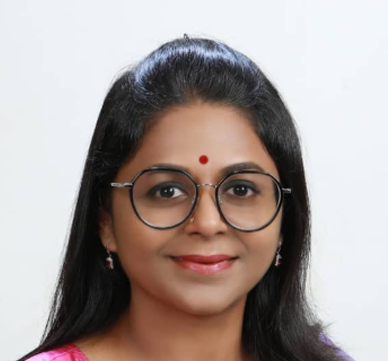 Dr Buvanes Chelliah
Maternal fetal Medicine Specialist
Course Convenor
The 17th Japaraj Advanced O &G Ultrasound Course
---
Welcome message
Dear friends and colleagues,
It is my honour to warmly welcome all of you to join us for the most awaited advanced ultrasound course nationwide, the 17th Japaraj Advanced O&G Ultrasound Course. This significant event is proudly hosted by the Maternal Fetal Society of Malaysia.
It also gives me immense pleasure to state that this will be a hybrid course with return of face to face meeting and that brings us opportunity to see many of our colleagues again.
The Late Dr Japaraj Robert Peter initiated O&G ultrasound course in 2003 and had run it successfully for 14th consecutive years. This has been aptly renamed the Japaraj O&G Advanced Ultrasound Course in his memory and the organizing team have strongly held on to his principles by preserving his distinctive teaching style and ensuring that his legacy and passion to teach continues to enrich those involved in the art of ultrasound in O&G.
The 17th Japaraj Advanced Ultrasound course is an intensive skill improving instructional course meant for sculpting your skills to perform better fetal scans. We aim to provide systematic coverage to better comprehend the development of fetal abnormalities and their management.
This course gives an insight into fetal imaging and a holistic approach to evaluate fetal pathology. It caters to practicing Sonologists, General practitioners, Medical officers & Registrars, Family Medicine Specialist and trainees, Obstetrics and Gynecology Specialist and Maternal Fetal Medicine Specialist and fellows.
We are also proud to announce that the faculty includes national experts in fetal imaging whom are well known for their distinctive teaching skills and international legends of fetal medicine whom will be sharing their expertise and experiences.
We look forward in seeing you soon. Gear up to "SCAN TO SAVE LIVES"
Thank you